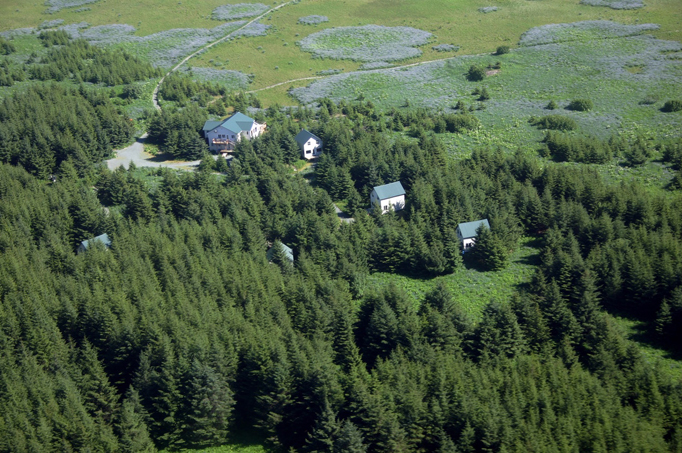 We have been hosting guests at the Tsiu River Lodge for 35 years.
The Tsiu River is Alaska's finest world class silver salmon stream. The Tsiu River is located 100 miles southeast of Cordova and is accessible only by aircraft. If you have ever caught a silver on a fly, you know that life doesn't get any better.
Fresh from the Gulf of Alaska, these silvers swim upstream in large waves-sometimes brushing against your waders as they go by. Watch their wake as they b-line for the end of your line...then hang on for a wild ride and enjoy their acrobatic show. The sandy bottom makes the river easy and safe to wade, the water is shallow and clear so you can actually sight cast the chrome bright silvers. Silver salmon are a very aggressive and hard fighting fish characterized by their acrobatic shows and never ending runs. You can expect to hook into 25 to 50 fish a day.
The Tsiu River run is long and strong-beginning in August and running through October. Fresh silver salmon are consistently coming in the river daily during this period and it is hard to tell when the peak is because of the sheer number of fish that return to the river.
The lodge and cabins are set on five acre wooded parcel. Friendly, experienced guides and staff who respect and love the great Alaskan outdoors. Top notch equipment with first class furnishings makes our Lodge stand alone.

Your Own Private Accommodations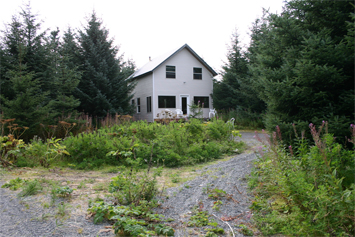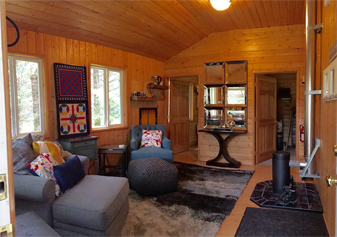 Enjoy the privacy and comfort or your own cabin in the woods surrounded by trees and wilderness beauty.

Each two-story cabin is 1000 square feet with three separate bedrooms and spacious living area to relax.
The Main Lodge and Dining Room
The main lodge is where day's fishing tales are the perfect side to gourmet meals prepared by our talented kitchen staff and accompanied with a million dollar view.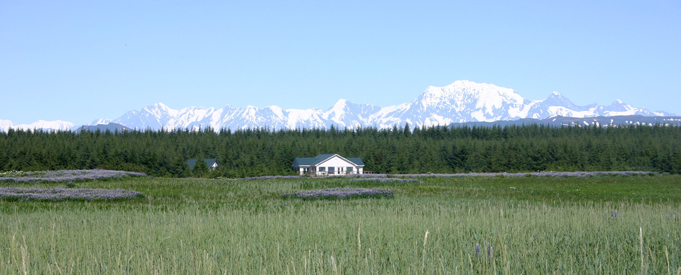 The Guides

Each cabin has its own personal guide. Our guides are a close knit group of fishing pros who's number one priority is for you to have the best fishing experience and outdoor adventur e of your life.
Gourmet Meals
Three hearty meals are served daily with the option of having a hot lunch delivered to you on the river, cooked on the bank or back at the lodge. Dinners are a big deal starting off with a fully loaded salad bar and then moving on to a plated dinner including Alaska's best sea food and America's prized Black Angus beef and topped off with expertly crafted desserts.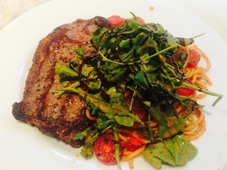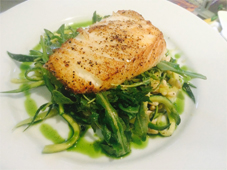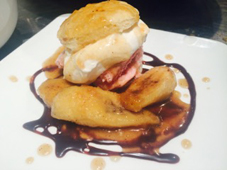 Care and Handling of your Prized Catch

Expert care is taken in the handling of your catch to ensure a high quality product for you to take home.



Price Includes:


***Round Trip Transportation from Cordova to the Lodge***
- Personal Guide Service
- 3 Hearty Meals Daily
- Private Cabin Accommodations





4 nights $5195.00 pp
5 nights $5895.00 pp
6 nights $6595.00 pp

August - October


Alaskan Wilderness Outfitting Company
P.O. Box 1516
Cordova, Alaska 99574
(907) 424-5552
info@alaskawilderness.com